Source –Swedish luxury sex toy brand LELO has just launched the "world's most sophisticated oral sex stimulator"—the stylish ORA vibrator is designed to replicates the movements of the tongue. According to its creator, this rechargeable and waterproof device mimicks "the fast flicks and long, seductive swirls of the tongue"—it also comes with "ten unique stimulation patterns, which combines different oral movements with new vibration patterns". Featuring a more powerful "intense" setting, the ORA comes in three colors and is available for sale at US$169
Look at that thing! Looks like a space age pussy plasma pistol. You could put that on a desk in an office and I'd probably compliment it. Why is it that chicks get shit that looks like modern art and the best that guys can do is a mag light with a vagina inside? For the amount of time dudes spend jerkin off you'd think we could figure out something that doesn't scream "I put my dick in this constantly" the first moment you see it.
Girls have their back massagers, beads, fruits and vegetables, and glass blown dildos that look like horses. All very discreet. Where's the sex toy for the discerning gentleman? Popping open the trunk at the foot of the bed and seeing an Asian sex doll crammed inside like a stowaway in a shipping container doesn't exactly scream class. I've got a couple ideas that I think would really help with getting the male sex toy world up to speed with discretion and tact.
1. Fake signed NFL football
To everybody that walks through your home office, it's your prized possession. A football signed by the 1985 Chicago Bears that you keep in a glass case. Nobody is allowed to touch it. What they don't know is that they don't want to. It actually unhinges to reveal one of those insertable, customizable vaginas. My pick would be Tori Black… the early years.
Price – $100
2. Transformers. More than meets the eye.
Is playing with toys as an adult a little juvenile? Sure. But so is beating off. So let's not split hairs here. Bumblebee can transform into a motorcycle, a Chevy Camaro, and a lifelike anus. Don't worry Bumblebee. I promise I'm thinking about Megan Fox, not you.
Price – $80, Price when your kid transforms it from a jet into a vibrating yellow vagina – 1 lifetime of therapy
3. Vacuum cleaner attachment that looks like a vagina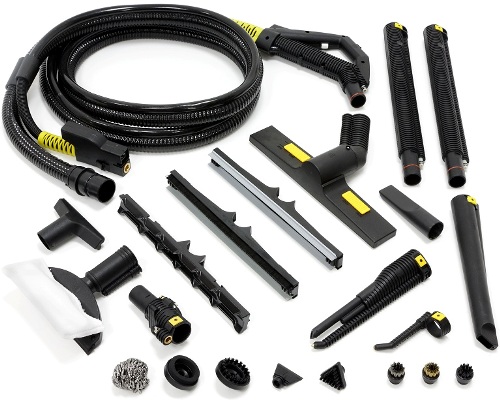 Does anyone really know what half of the vacuum attachments are even for? You've got 18 different brushes. A pointy one. A rounded one. One that looks like it has teeth. Who's gonna notice an extra attachment that looks like a vagina? Nobody. That's who. Yeah hunny. That one's for cleaning my tool kit. Real specialized. 
Price – $25
4. Pull out couch with sex doll inside
Does that sofa pull out? Sure does. But I don't.
Price – In faux leather – $550, Real leather – $1250, Making your buddies help you move your giant jerk off toy when you get a new place – Priceless
5. Book shelf that flips around to reveal a wall of vaginas.
Obviously the best option for homeowners out there. It's not the cheapest route. But if pulling on Moby Dick could make your bookshelf spin to reveal a smorgasbord of orifices, it would be pretty sweet. And I know what you're thinking. They wouldn't all be at the right height. Well fear not. You can move them around like one of those number slider games. Line up the one you want, then dump your load into your disposable, hollow copy of Crime and Punishment on the other side.
Price – $3000 in teak, $10000 in mahogany pre-stocked with many leather bound books
Bam. Welcome to a world of discretion that only chicks used to enjoy, gentleman. Now you can jerk off with class and discretion. Coming soon in a bookshelf near you.