USA Today — People are lining up for autographs from Mo'ne Davis, the 13-year-old pitching sensation from Philadelphia, and some of them are cashing in. A baseball advertised as being autographed by Mo'ne – who became the first girl to pitch a shutout at the Little League World Series and is on the cover of this week's of Sports Illustrated – turned up for sale on eBay. An auction had driven the price up to $500 on Wednesday. About 40 other items featuring Mo'ne, many alleged to be autographed by her, also were for sale on the website.
"I think it's ridiculous. That's absurd," said Steve Keener, CEO of Little League, Inc., which hosts the Little League World Series in Williamsport, Pa. "(But) I don't know how you would ever control it. "We supervise the teams while they're here, but we're not with them every minute. So if any player in the Little League World Series signs a baseball for somebody, we have no idea what they're going to do with that baseball after they get it. In some respects, it shows you why a lot of Major League Baseball players are reluctant to sign autographs anymore." Brandon Steiner, owner of Steiner Sports, a leading sports memorabilia company in New York, said he would pay Mo'ne at least $25,000 to autograph between 500 to 1,000 items and estimated she could make up to $100,000 on the deal. But Steiner said he wouldn't make the offer because it could jeopardize Mo'ne's eligibility to play college athletics.
I've yet to chime in on this Mo'ne Davis situation because I think that the fervor regarding a chick playing baseball is embarrassing for everyone involved. An athlete is an athlete is an athlete. If they are stronger and faster and more technically skilled than the athletes they face, they advance. And if they don't, they don't. That's it. That's sports. The chick can throw heat for a 13 year old. End of story. Any marginalization of women in sports is caricatured when the overzealous sports media outlets and personalities jump on the PC bandwagon. Embarrassing for men, women, and most of all the talented young baseball players at the LLWS.
Now this thing has reached a fever pitch. I mean, what the hell is happening? The girl is gracing the cover of SI
This is despite all signs that that might be more dangerous to an athlete's career than breaking a mirror in between two mirrors so it actually looks like you're breaking infinite mirrors.
People are selling her baseballs for $510 on eBay.
Mo'ne Ball! Get it? Get it?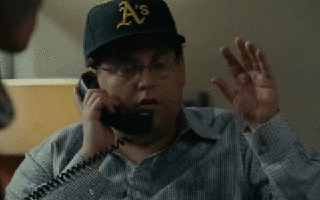 I can't even imagine a worse investment than that. If I had to choose between paying a guy $509 to kick me in the nuts and $510 for a signed Mo'ne ball, I might pocket the dollar.
Despite what is glaringly obvious overhype, this girl has the shot at making some real money now. Some guy is willing to pay her $100,000 to sign memorabilia. Pure insanity. But an immense opportunity for a LLWS pitcher who shouldn't be famous in the first place.
And then bumbling and stumbling into this calamity comes the NCAA. Even passively, they're present with arbitrary and capricious rules to put a damper on her 5 minutes of fame. Goodness gracious, that organization just can't help but stick it's giant, idiotic hand  into the lives of every American under the age of 22 with athletic talent. I'm torn on whether or not to feel bad for the kid because she shouldn't be famous anyways, but holy hell does the situation not bear serious scrutiny. Mo'ne should get to snake it til she makes it just like every other red blooded American.
P.S. You know you made it when Britney Griner wants your jersey
How do I get a Taney Dragons #MoNe jersey??????

— Brittney Griner (@brittneygriner) August 21, 2014