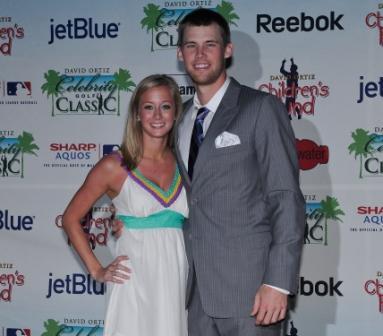 (Definitely would Left)
So the Red Sox designated Bard for assignment the other day. Makes sense. It's September, Bard hasn't pitched this year, was hurt/sucked last year, and the active rosters just expanded to 40 guys.  The Red Sox are looking for value adding arms to carry into the post season, and Bard clearly didn't fill that roll.
For the Cubs, this move makes sense in yet another long list of moves that make sense under Theo. We recently DFA'd Bowden. There's a spot on the 40-man for a RHP. We have no sense of urgency heading down the stretch. We're essentially claiming Bard at a pro-rated portion of this year's salary (about $300k), get a whole offseason to work him back into 2011 form, and put him back in the hands of the guys who developed him in the first place. On top of that, the Cubs will get to go to arbitration with Bard this offseason, which means he will likely seek $1M, the Cubs will offer the league minimum and they'll end up somewhere inbetween. So we're basically getting a former high powered yet currently washed up, proven bullpen arm and the price tag is a little north of a million. Big deal. We just gave Scott Baker $5m and all he's done is rehab this season. I'd say we're doing just fine with the Bard move.
PS – Apparently we needed to make room for Bard before today's game against the Marlins, and in doing so we DFA'd Cole Gillespie. Story goes Gillespie was in today's starting lineup ready to play right field when he got word that Dale wanted to chat. Can you imagine walking into the manager's office 20 minutes before first pitch and finding out you just lost your job? Talk about taking one on the chin. Seriously unreal how ruthless September roster moves can get.