ESPN – Adam Dunn's first opportunity at a playoff appearance will also be his swan song as the slugger announced Sunday he plans to retire at the conclusion of the season on the same day the Oakland Athletics acquired him in a trade with the White Sox. "This is probably going to be it," [...]
ESPN – Adam Dunn's first opportunity at a playoff appearance will also be his swan song as the slugger announced Sunday he plans to retire at the conclusion of the season on the same day the Oakland Athletics acquired him in a trade with the White Sox.
"This is probably going to be it," said Dunn, who doesn't think he can be talked out of his retirement plan. "I've been playing a long time and haven't got this opportunity, so I'm going to try to make the most of it."
After hitting one out of the park on Saturday off Max Scherzer, Dunn has hit 20 homers in 12 of the last 13 seasons. Since 2000, only David Ortiz and Albert Pujols have more.
The White Sox received minor league pitcher Nolan Sanburn in exchange for Dunn and unspecified cash considerations.
Oakland will pay approximately half of the remaining $2.5 million owed to Dunn this season, sources told ESPN The Magazine's Buster Olney.
CHICAGO – The Chicago White Sox traded outfielder Alejandro De Aza to the Baltimore Orioles on Saturday and received two minor league pitchers in return.
Right-handers Mark Blackmar and Miguel Chalas are headed to the White Sox in the deal, which was made just a day before the Orioles must submit their projected playoff roster. Baltimore is in first place in the American League East.
By dealing De Aza when they did, the White Sox open a spot on the 40-man roster to add players who will be called up for the start of September. The White Sox could be interested in moving left-hander Carlos Rodon and infielder/designated hitter Andy Wilkins to the roster next week, and neither has a 40-man spot.
De Aza was hitting .243 with 19 doubles, five triples, five home runs and 31 RBIs in 122 games for the White Sox this season.
Blackmar, 22, is 10-1 with a 3.18 ERA and a .299 opponents' batting average in 26 games (18 starts) with Single-A Fredrick of the Carolina League. He was a 16th-round draft pick by the Orioles in 2011.
Chalas, 22, is a combined 3-4 with a 4.48 ERA in 30 relief appearances with both Single-A Fredrick and Triple-A Norfolk. He was signed as a free agent by the Orioles in 2010.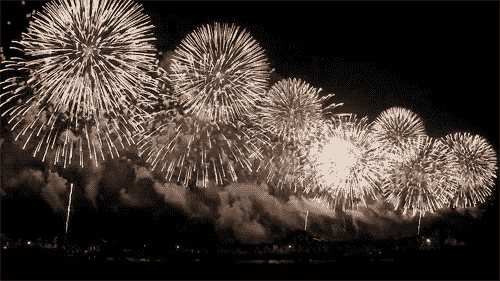 Hahn you bastard!
Here is a list of things that Alejandro De Aza is the worst in baseball at:  Outfield, baserunning, and hitting.  That's a lethal combination of bad right there.  Okay, maybe there was a little hyperbole in that statement because one could argue that Dayan Viciedo is in fact the worst outfielder in baseball.  Other than that, De Aza takes the cake when it comes to being the best at being the worst.
In all seriousness – De Aza was pressed into a role that he shouldn't have been as a member of the Sox.  He's nothing more than a 4th outfielder on a contender.  If that's what his role was on the Sox, fine.  But they tried to force him into being a lead off hitter and he failed, which doesn't come as a shock to anyone.  Now that he's on the Orioles and can come in off the bench and pinch hit against righties, he should see more success.
The De Aza news came Saturday night when we were all shitfaced at the bar.  I didn't even care at the time because I was drunk, college football has officially started (and for me ended) and I won free Buffalo Wild Wings for a year.  De Aza was the last thing I wanted to think about.  Then I wake up and get smacked in the face with the news that Dunn was traded as well?  Amazing!
To turn both of these players – especially Dunn who's fucking useless – for any sort of middling prospect is incredible.  Neither were gonna be members of the Sox come 2015 anyways, so to garnish any return at all is great, especially a pitcher like Mark Blackmar, who has put up fantastic numbers at high A this year:
.
.
I have no idea if Blackmar projects to be a quality arm or not and he may never see an inning on the South Side, but he gets a ton of ground balls, which is important for a pitcher who doesn't over power people in US Cellular field.
This move also allowed the White Sox to immediately call up Andy Wilkins.  With all of the talk of Bryant, Baez, and Soler in Chicago this summer (and rightfully so, gag), Andy Wilkins has quietly flown under the radar as far as Chicago's organizational prospects are concerned.  No, he doesn't have the ceiling the aforementioned Cubs' prospects do.  But this kid has flat out MASHED in AAA this year.  He lead the International League in bombs and may get a shot to be fully inserted in the Sox lineup come 2015 at either 1b or DH:
.
Even with Dunn and De Aza gone, the news I might be most excited for is the potential call up of Rodon today.  Nestor Molina was outrighted to AA, meaning there is an opening on the Sox 40 man roster and by all accounts Rodon is taking that spot.  He was expected to cruise through the system, and has.  Apparently he spent the majority of his time since he signed refining his changeup and it has turned into a plus pitch.  With a plus changeup, plus fastball, and plus-plus slider, Rodon has the pure "shit" to dominate big league hitting.  The big 'if' regarding Rodon is the command of his fastball.  It'll click eventually, and once it does he has the ability to be a true number 1.
All in all, there's a lot to be excited for as a Sox fan.  I'm know I said that they would push for the wildcard this year, and I truly thought they could.  I never figured their bullpen would turn out to be as bad as it was, and hoped Erik Johnson would have fit nicely into the rotation as a 4th or 5th starter.  Obviously, neither of these two things came to fruition, but 2015 will be the start to a fun run of White Sox baseball.  That's not a promise, that's a fact.
There was no gray area on the White Sox this year; the players were either really really good, or really really bad.  I will go into more detail on why the White Sox could be legitimate contenders come 2015 at the end of the year (this isn't a joke), but for now just know that the dead weight is starting to be shed, and the White Sox are going to have about 50 million to throw at quality free agents this off season.  This was a great weekend for Sox fans.  Golf clap for Rick Hahn.
Oh, and Abreu should absolutely be considered for the MVP and if you don't think so you're just a flat out idiot.